Ubuntu MATE 21.10 for GPD Pocket 3
---
---
Ce post est ancien de plus d'un an et pourrait être obsolète.
In what has become something of a tradition, the Ubuntu MATE team have released images for the GPD Pocket 3 modular handheld PC. Many thanks to the team at GPD for providing sample hardware for us to work with!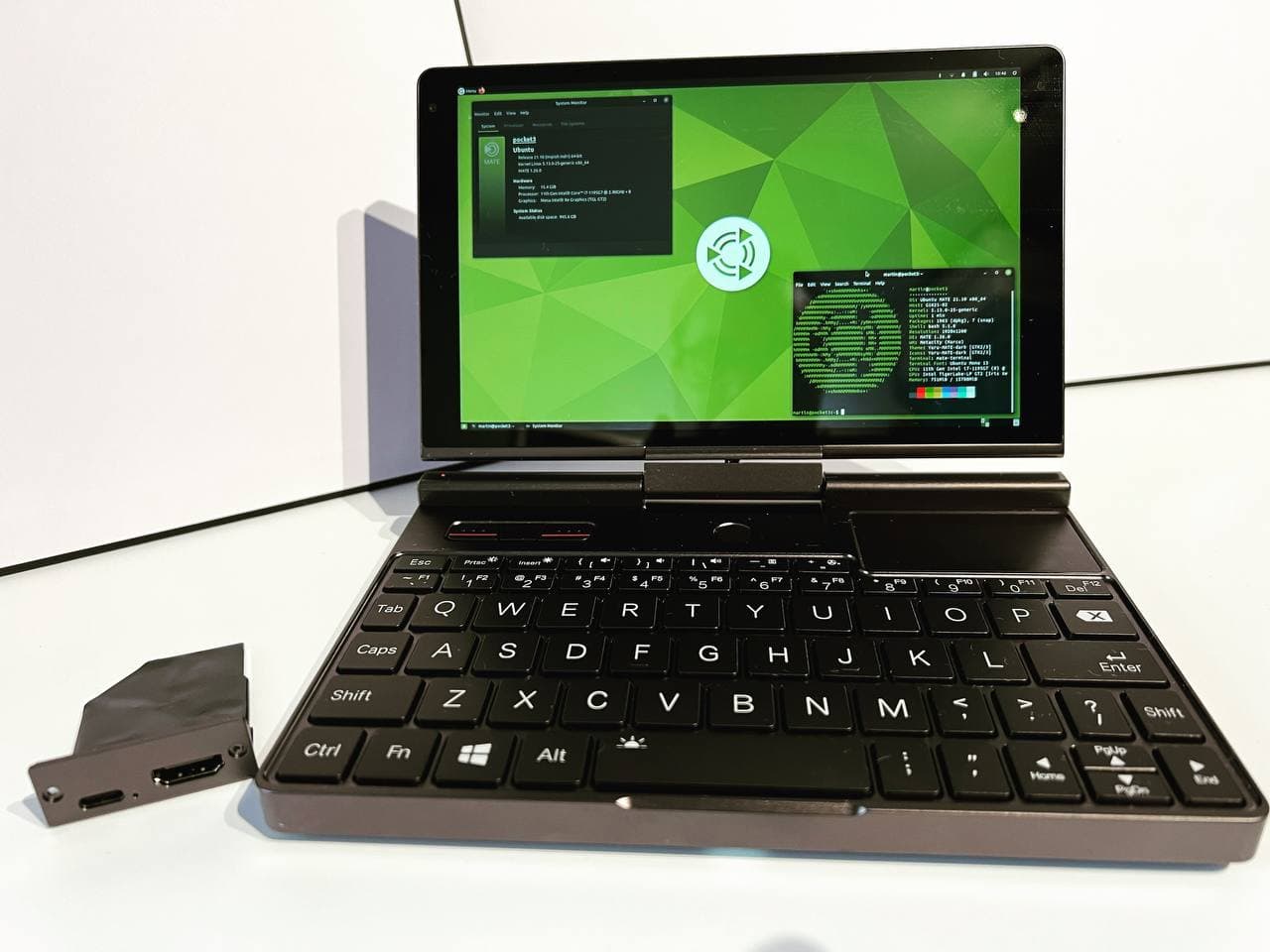 Ubuntu MATE 21.10 running on the GPD Pocket 3
GPD Pocket 3 Download
The Ubuntu MATE 21.10 image for GPD Pocket 3 is available for download now
Downloads
Tweaks for the GPD Pocket 3:
All the hardware in the GPD Pocket 3 works with a modern Linux OS, but some configuration tweaking is required to deliver an optimised "out of box" experience. Here's what we did:
Enable frame buffer and Xorg display rotation.
Accelerometer support for automatic screen rotation.

Also automatically rotates touch screen and stylus (draw and erase)

Enable fractional scaling by default

Results in an effective resolution of ~1280x800 to make the display panels easily readable.
Simple to toggle on/off via the Display Scaler app if you want to restore full resolution.

Enable audio via the HDaudio legacy driver.
Suspend is implemented via s2idle

A temporary workaround until S3 sleep state is supported.

Enable scroll wheel emulation while holding down the centre trackpad button.
Enable Tear-Free rendering by default.
Enable double size console (tty) font resolution.
Sadly, no support for the fingerprint reader. AFAIK only USB fingerprint readers are supported in Linux.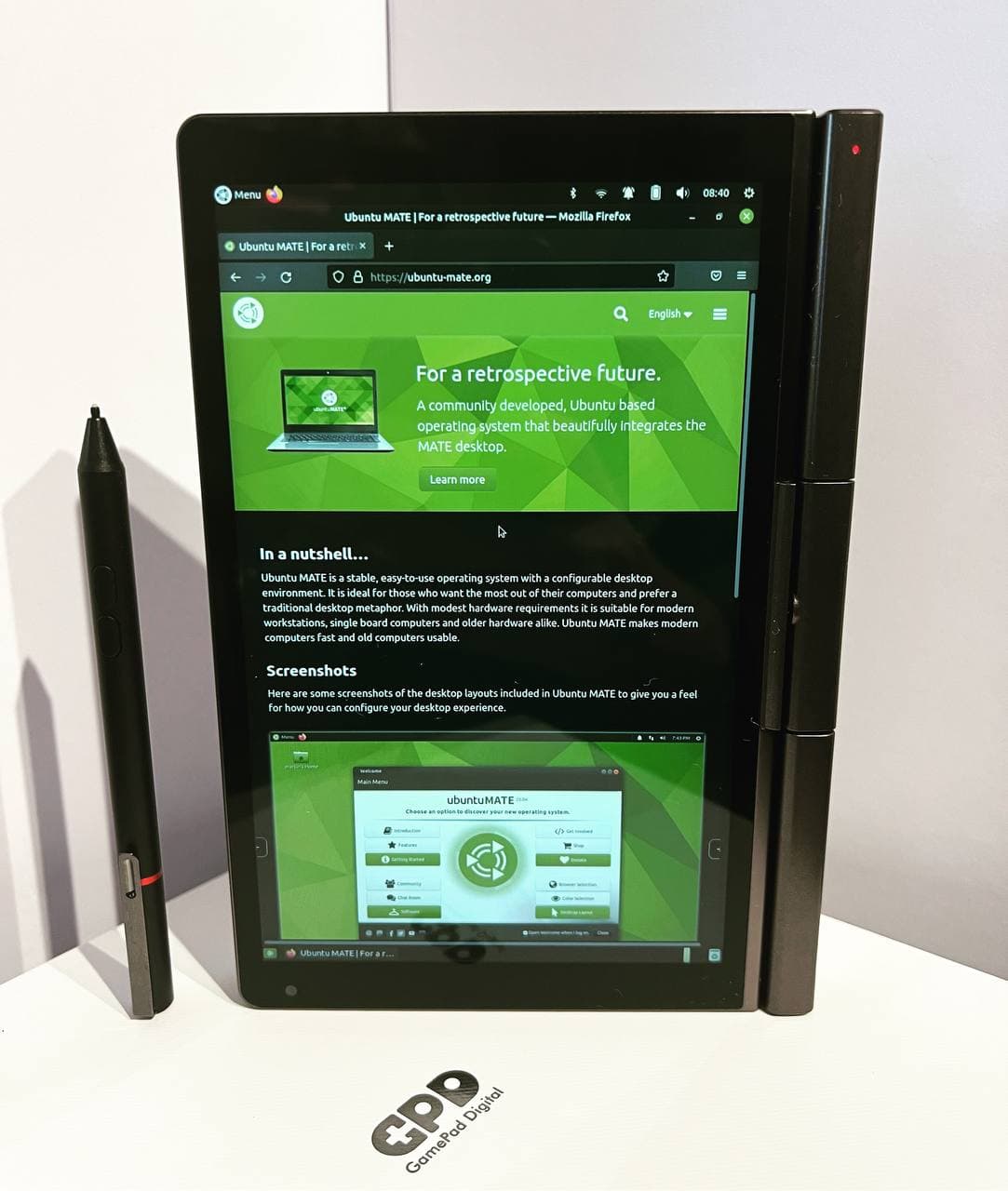 Ubuntu MATE 21.10 running on the GPD Pocket 3 in Tablet mode
More Details & Downloads
Find out more about Ubuntu MATE for the GPD Pocket 3. Get the downloads!
Details & Downloads
Commentaires