---
---
Этому посту больше года и, возможно, он устарел.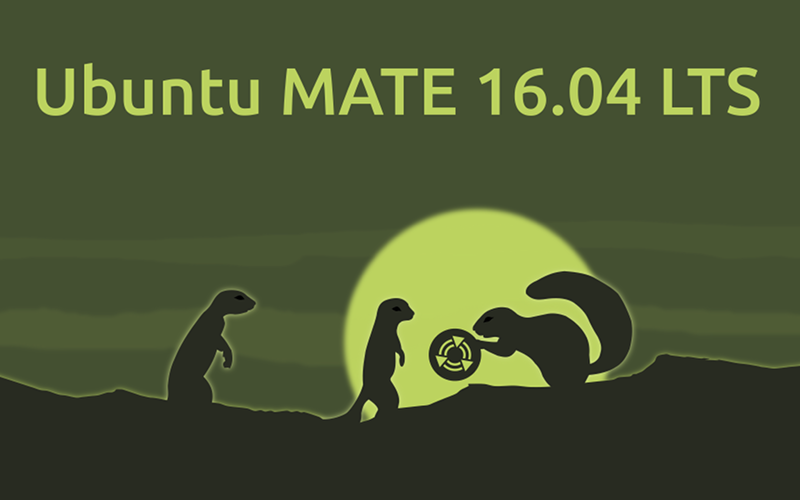 Download Ubuntu MATE 16.04.1
Join the other 400,000 people who downloaded Ubuntu MATE 16.04 between April 21st 2016 and July 21st 2016 and experience a retrospective future.
Download
What changed since the Ubuntu MATE 16.04 release?
Here are the changes specific to Ubuntu MATE 16.04.1:
Ubuntu MATE Welcome fixes.

Fix Raspberry Pi partition resizer.
Remove obsolete linux-firmware-nonfree from the install options.
Correct some strings so translations are exposed.

Ubuntu MATE Artwork fixes.

Fix Calendar styling.
Fix progress bars so they are one colour.
Make GTK2 and GTK3 scrollbars consistent.

Ubuntu MATE Settings fixes.

Fix switching keyboard layouts using Alt + Shift.

Ubiquity fixes.

Now prompts to join available WiFi networks during the install.

Fixed shutdown/restart of the live session in Virtualbox and VMWare guests.
Here are the general Ubuntu family changes since 16.04
https://wiki.ubuntu.com/XenialXerus/ReleaseNotes/ChangeSummary/16.04.1
MATE Desktop 1.14
We've published a PPA containing MATE 1.14 that is designed to work with Ubuntu MATE 16.04. You can find out what changed in MATE Desktop 1.14 from the upstream release announcement.
MATE Desktop 1.14 for Ubuntu MATE 16.04
If you want the latest MATE Desktop for Ubuntu MATE 16.04 than add our PPA and upgrade.
Get MATE Desktop 1.14
Known Issues
Here are the known issues.
PowerPC
No slides are displayed in Ubiquity Slideshow while installing Ubuntu MATE on PowerPC.
Running Linux on PowerPC can require some tinkering and the following are useful references.
You'll also want to check the Ubuntu MATE bug tracker to see what has already been reported. These issues will be addressed in due course.
Feedback
Is there anything you can help with or want to be involved in? Maybe you just want to discuss your experiences or ask the maintainers some questions. Please come and talk to us.
Комментарии